Product Code: SM4 085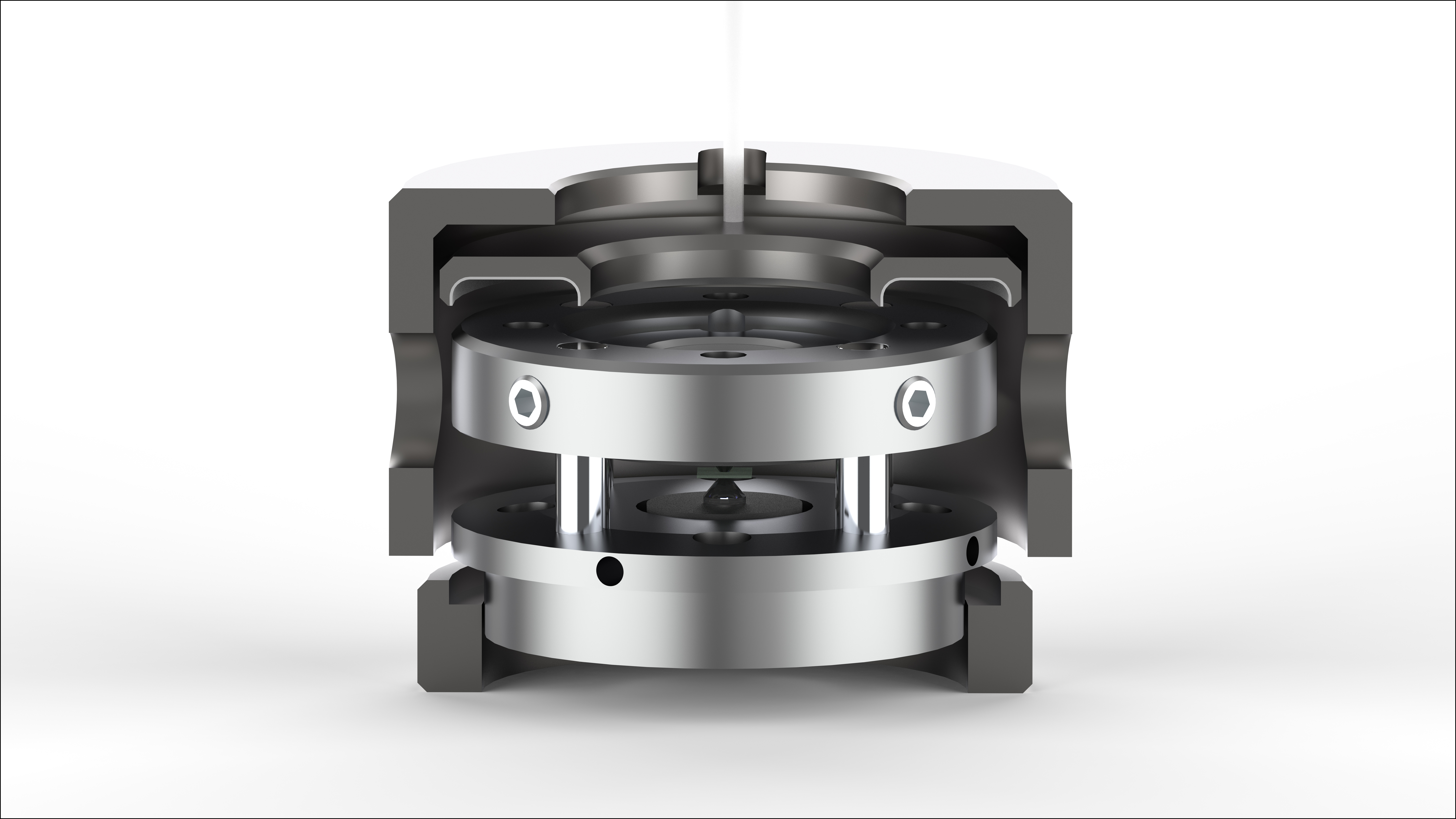 DAC cell controlled by membrane or screws
The SM4 085 DAC is a modular diamond anvil cell. It allows a basic DAC module, generally operated by screws, to be driven by a membrane, by means of  an external kit.
The DAC cell, on request, can work at low temperature because it is designed to be inserted in a cryostat.
The external membrane kit transmits the force to the diamond anvils to generate the high pressure on the sample. This pressure can be finely tuned by remotely controlling the gas pressure in the membrane.
Using the basic cell with screws is possible to control the pressure by means of a torque wrench.
Diamond Anvil Cell technology is nowadays within the reach of even the smallest physics or chemistry laboratory. The simplicity of this device and its affordable price permit any interested scientist to perform measurements at pressures in the 100 GPa range and above. By combining the DAC with different investigation techniques, from the simplest ones, as microscope visual observation, through optical or Infrared spectroscopy, Raman spectroscopy, to synchrotron x-ray scattering, researchers all around the word continues to investigate the changes under pressure of virtually any material. LOTO-eng manufactures a variety of types of DAC, among which, for sure, the one suitable for your purpose. LOTO-eng specialists will help you to identify the most suitable DAC cell, accessories and loading technique to meet your needs, in accordance with your scientific goal and your budget.
TECHNICAL DATA
| | |
| --- | --- |
| PRESSURE DRIVER | Screws / KME-042 Kit Membrane |
| BODY CELL MATERIAL | Stainless steel alloy |
| TOP ANGLE | Total angle max 60° on request |
| BOTTOM ANGLE | Total angle max 60° on request |
| MAX PRESSURE | Up to 50 GPa depends from culet dimension |
| DIMENSIONS | Diameter 49mm Height 25mm |
HIGHLIGHT
Easy to align
Save space
Remote control by a pressure device