Product Code: MCI-500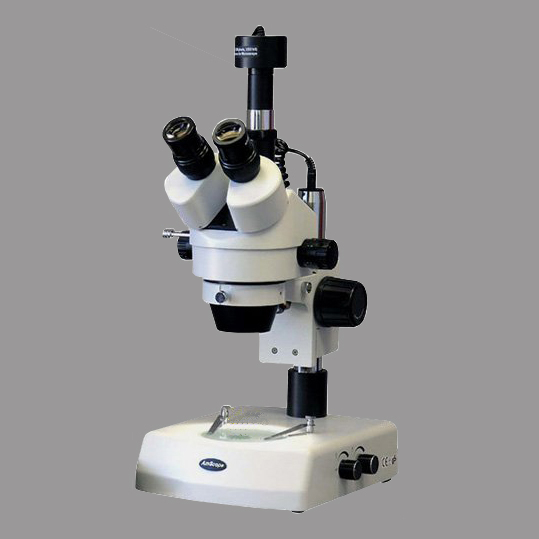 Alignment of a DAC cell with a stereo microscope
A stereo zoom microscope to align diamonds is the best device in the DAC set, also useful while filling the sample room through the of gasket hole.
The alignment of diamond anvils is a highly delicate procedure, decisive in order to avoid the premature failure of diamonds under high pressure. Its use is aimed to position the diamond faces parallel to each other.
Digital professional stereo microscope with pillar stand has long working distance to enable users to perform. It has a 5 MP camera with reduction lens and USB 2.0 output for capturing or displaying images on a computer or projector.Moreover, the micrscope is equipped with a trinocular viewing head with a pair of 10x super-widefield eyepieces, with an adjustable interpupillary distance.
The mechanical stability of the diamond anvils' alignment must be maintained under pressure during all operation phases, including load application. The alignment of the diamonds culet is central to the achievement of ultra-high pressures. Also the concentricity of flat diamond surface are fundamental to reach very high pressure.
TECHNICAL DATA
| | |
| --- | --- |
| OPTICAL SYSTEM | Greenough 3,5x+90x Zoom |
| SET | Binocular head inclined 45 degrees |
| EYEPIECES | WideField 10x 15x to extend zoom to 75x |
| WORKING DISTANCE | 1:4 zoom range with 80mm |
| DIGITAL CAMERA | 5 MP |
| LIGHTING | Trasmitted and reflected with LED |
HIGHLIGHT
Compact and portable
Useful camera