Product Code: 03S FT1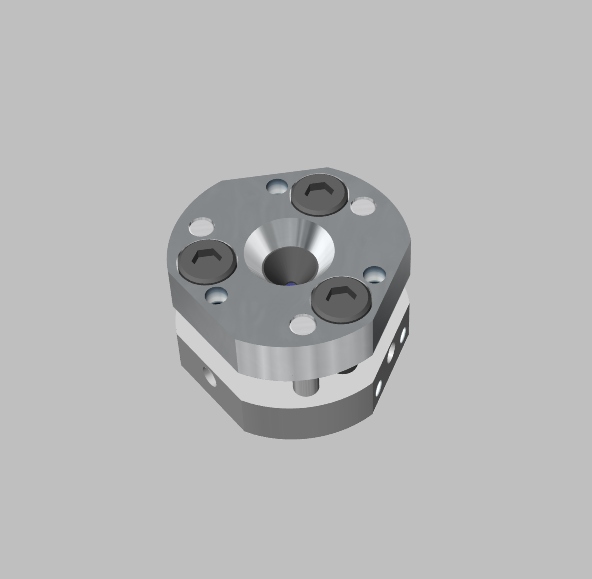 DAC FTIR micro
The mini Diamond Anvil Cell is a powerful tools employed in High-Pressure research and specially for FTIR studies
They allow to attain static pressures up to several hundreds of kilobars compression of small volume samples.
DAC is produced in alloy steel. The thickness of each half of the cell body was 5 mm, with a height of 15 mm.
The backing plate gave optical access through the rear of the anvil.
DAC cell, also, can be mounted on a standard goniometer head for X-ray diffraction measurements. The optical access afforded by the large opening angle and transparent diamonds, and allows measurement of pressure by ruby fluorescence as well as other in situ spectroscopic measurements.
TECHNICAL DATA
| | |
| --- | --- |
| PRESSURE DRIVER | Screws |
| CELL MATERIAL | Stainless steel alloy |
| TOP ANGLE | Total angle max 60° on request |
| BOTTOM ANGLE | Total angle max 60° on request |
| MAX PRESSURE | up 50 GP depends of culet dimension |
| DIMENSIONS | Diameter 23mm Height 15mm |
HIGHLIGHT
Reduced size and weight
Hemisphere, easy solution for alignment
Pressure stability
Cell geometry easily adaptable
Pressure control by a key